General Manager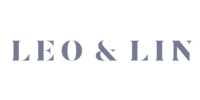 0468342558
www.leoandlin.com
Country :

Australia

Region :

Town :

SYDNEY
Category :

Contract type :

Availability :

Full time

Experience :

2 to 5 years
Company description
LEO & LIN is a Sydney based fashion company that has been established for 3 years. Our garments are designed to embody an inner radiance, to enhance the effortless transition from day to night, and to bring a touch of glamour and spontaneity to every occasion for every women. Our business is growing exponentially and our recent participation in the Mercedes Benz Fashion Week Australia resulted in significant positive press coverage, as well as helping secure a place at New York Fashion Week for the September SS19 season. Our desire to create the finest-quality luxury garments has already earned us a name in the industry. We are looking for like-minded person to join us in taking our business to the next level.
Job description
In this role, the General Manager will work closely with the Creative Director and relevant personnel to manage the company's daily operations, develop innovative communications and marketing strategies, as well as implementing events and campaigns that enhance our brand's unique vision. The General Manager will act as liaison between the Director and our teams to ensure timely completion of KPIs, and facilitate efficient and responsive communications across the company in a professional manner. The role will further entail coordination of runway events, providing of support to the PR, Sales and HR departments, and the undertaking of both interstate and international travel.


*Working in premier fashion studio close to Sydney CBD, very convenient transportation
*Chance to get involve with a promised fast growing fashion brand that is laughing globally
*Chance to grow into the role of CEO
*Unbeatable incentives such was garment allowances, petrol and travel allowances and many more!
Profile
RESPONSIBILITIES:
Set various KPIs for daily, weekly, monthly and annual strategic objectives. Amend these if necessary, keep records of the completion process and report back to the Creative Director
Manage tasks that have been assigned by the Creative Director and ensure their successful completion
Ensure an environment where employees are able to work safely and effectively, and help resolve or report any abnormal situations
Maintain consistently high levels of productivity, and instill a strong sense of responsibility and drive amongst the team
Partner with the Creative Director and relevant personnel to implement marketing plans, both current and future. Achieve the most profitable results for our business, both financially and from a brand image standpoint
Manage and participate in every major runway event to ensure their successful completion
Participate in all major campaigns and photoshoots
Manage and participate in any wholesale or sales agency operations to ensure their ongoing success and profitability
Undertake various PR-related tasks to aid in achieving maximum exposure through celebrity dressings, media, press coverage etc
Liaise with the HR department to ensure company policies have been clearly explained and disseminated
Business travel availability, especially to New York, USA
Work with solicitors and other relevant staff regarding all company-wide legal issues such as registration of trademarks, drafting and finalising of contracts, and contributing information of any benefit regarding business operations both in Australia and abroad
Manage and keep records of company bookkeeping, and contact accountants regarding quarterly and annual reports for taxation purposes
Ensure the clean working environment and organise office in a tidy manner
The Ideal Candidate:
High degree of emotional intelligence, ability to navigate successfully within a dynamic and multifaceted company
Must be a team player with strong interpersonal skills and the ability to collaborate with others
Ability to demonstrate a proven track record of strong management skills and a passion for success is a must
Extremely organised and detail-oriented
Ability to quickly adapt and absorb new information, assigning tasks and ensuring their quality upon completion
Outgoing personality and professional appearance
Passion for socialising and communication, and ability to engage business opportunities or new client bases to maximise sales and profit
Creative, strategic thinker and problem solver
Passion for the travel space (especially to New York, USA)
Strong fashion sense and a passion for working in the fashion industry
Excellent written and verbal English communication skills
Experience managing and implementing marketing strategies is a must
Experience in successfully dealing with PR and sales agencies is a must
Experience with industry participants of Mercedes Benz Fashion Week Australia (or equivalent runway events) is a must
Experience in fashion campaign and e-commerce shoots
Experience working collaboratively with members of an HR department
Minimum education level: Bachelor Degree or other relevant fashion-related qualifications
3 Years minimum experience required